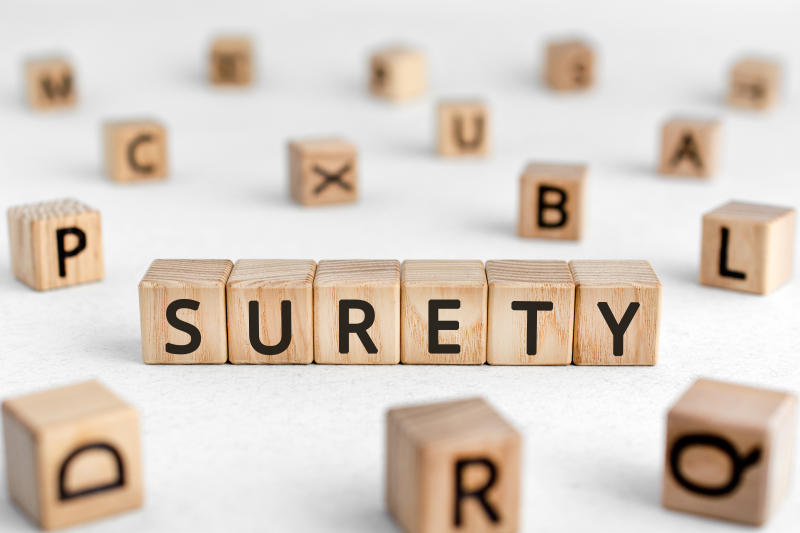 What Is a Surety Bond?
Bond types are many and varied. But regardless of who or what they're protecting, the principle is the same––if an agreement isn't kept to standard, the bond provider pays the party that's due, and you repay the bond provider. A bond is essentially a form of credit that's only used if an agreement is breached.
Unlike insurance that protects you, the policy-holder, surety bonds are meant to protect others and ensure that their goals and needs are met, come what may. Surety bonds are also different from insurance on the technical end of things, and providers rely on a multi-faceted approach when assessing a bond application. So when it comes to underwriting and management, you'll want to be sure that you are working with an expert.
Althans Delivers
When you obtain a surety bond, you tell your customers that you're responsible, that they can have confidence in doing business with you. That's why bond writing is a relationship-heavy business––it's built on trust, personal experience, and industry know-how. We will provide a customized surety program to meet your individual needs, pairing our expertise with unmatched client service. Here are some of the ways you benefit from working with us:
Maximized surety capacity

Annual meetings with the surety underwriter

Regular contact between our Construction Division and contractors

Infrequent surety needs met via online credit scoring surety programs

Access to the SBA

Protection for your assets
Providing exceptional service is our hallmark in the Construction Division, where we aim to build long-term relationships with our clients. At Althans, we know our contractors, their business, and we love working with them to achieve their goals.
Bond with Althans
Here you can find examples of the surety bonds available to you as an Althans' client. As a full service surety broker, we have all the products and services that you need to build your business and your customers' trust.
Contract Bonds - Construction Bonds
Bid:

Guarantees a contractor to provide realistic bids that they intend to uphold. Ensures the contract will be honored and protects the client's investment.

Performance and Payment:

Work hand in hand with bid bonds to ensure that after a bid is won contractual obligations are fulfilled and that subcontractors, material suppliers, and laborers are paid.

Maintenance:

Protects a contractor's client against defects or faults in materials, workmanship, or design for a specified period of time.

Wage and Welfare:

Required by unions to guarantee a contractor to pay respective union dues and contributions to funds and benefit packages on behalf of union employees.

License and Permit:

Required by government agencies to ensure that businesses in certain industries adhere to laws and regulations, protecting agencies and consumers from damages and fraudulent practices.
Commercial Bonds
Appeal (supersedeas):

Ensures that an appellant will pay the original judgments (or possibly more) if an appeal is lost, even in the case of bankruptcy during the appellate process. Protects the original winning party, discourages frivolous appeals.

Auctioneer:

Required by governmental authorities, often during licensing. Ensures regulatory compliance and protects the public from fraud, false advertising, misrepresentation, mishandling, and other illegal behavior.

Customs:

Can be required by Customs and Border Protection to guarantee compliance that duties, taxes, or a specific obligation will be fulfilled. Can allow an importer to take possession of goods before completing formalities.

Replevin:

Allows plaintiff to take property in question from the defendant before a court trial. Guarantees the sound return of property to the defendant and the payment of their legal fees if the plaintiff's case is lost.

Tax:

Security that a business will fulfill all relevant tax payments due to local or state governments by a specified deadline. Ensures that businesses selling certain types of products are able to pay corresponding taxes.

Utility:

Sometimes required of new business customers that project to use a large volume of utilities, or of individuals with poor payment history. Protects utility companies from default on payment.

Court bonds:

A wide category, with bonds generally falling under two types: judicial and fiduciary. Sometimes required to protect both plaintiffs and defendants from financial harm or fraud, or to ensure fulfillment of a task.
Probate Bonds
Guardianship:

Court bond to ensure that a court-appointed guardian acts in the best interest of and does not take financial advantage of a minor, disabled adult, or elderly individual in their care.

Executor:

Dictated either by a will or probate court as a guarantee that the executor carries out the deceased's wishes and correctly disburses assets, pays taxes and debts. Protects all beneficiary parties from fraud.

Administrator:

Serves the same function as an Executor Bond, but in the absence of an Executor due to lack of appointment, lack of a will, death, or declining to serve. Applies to the court-appointed administrator.

Receivership:

Ensures that an appointed receiver, or custodian, makes sound fiduciary decisions in efforts to restructure a financially distressed business. Protects parties with an interest in the company.
These are a good sampling but not a complete listing of bonds available to Althans' clients. If you are in need of a bond that you don't see listed, don't worry––we can handle it.
Ready to Serve
Since 1925, Althans has been providing quality surety products to our customers. Throughout the many decades that we have been serving our Northeast Ohio neighbors, we've honed our skills and built our expertise. Beyond our lifetime of collected insights, you'll also benefit from our industry connections. We have access to every major surety company and have focused our work with construction companies, both locally and across the nation. And, as members of the Ohio Contractors Association, we are available to provide surety bonds to support Ohio's heavy-duty construction projects.
If you are in need of a surety bond or have additional questions, please get in touch with us. We look forward to working with you.